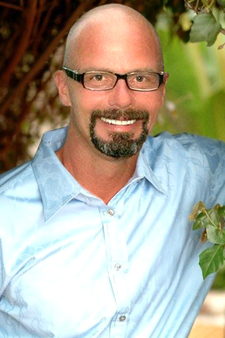 Keith Binkley epitomizes integrity, embraces values and his virtues are noble!
He is renowned for his positive strategic thinking. He possesses exceptional negotiating skills, and is the king of multiple offer scenarios!
Keith is dedicated to meeting all of his client's needs, thus surpassing their expectations. He is embraced and admired by both peer and competitor!
Keith is incredibly detailed and organized beyond belief. He possesses an exceptional work ethic, up and at work at the crack of dawn and is celebrated for his make-it-happen attitude!
His clientele is diverse. It ranges from first-time home buyers, to relocation clients, to seasoned estate buyers, to multi-million dollar listings and sales. He represents numerous celebrities and actors and deals with business managers, attorneys and asset managers on a daily basis. No matter the status, the service is always the same! It's about the results, he delivers, and is the consummate professional.
For years Keith lived abroad and worked in Television and Advertising. He was based in Cape Town, South Africa. In 1991 he returned to the United States and has been selling Real Estate on the Westside of Los Angeles ever since. His primary neighborhoods include Pacific Palisades, Santa Monica, Brentwood, Beverly Hills, Century City, Bel-Air, Westwood, and Malibu.
He has been a resident of Santa Monica for the past 30 years, and had been listing and selling real estate on the Westside for the past 15 years. In April of 1991 Keith started his Real Estate career with Jon Douglas Company.
In August of 1997 Keith was urged and convinced by mentor and multi-Million Dollar Real Estate Producer Joan McGoohan to join forces with John Aaroe and Associates in the Pacific Palisades Branch Office. Keith clamored at the opportunity, made the move, embraced it, and never looked back!
John Aaroe and Associates is recognized as One Of The Top Hundred Most Influential People in Los Angeles. Founder John Aaroe was the highest producing Real Estate Company per his 220 agents in L.A. John Aaroe eventually sold his company to Warren Buffet and it became known as Prudential California Realty.
Keith has produced more than $185 MILLION IN SALES, earning him the prestigious distinction of PRUDENTIAL'S CHAIRMAN'S CIRCLE GOLD AWARD.
That award alone has placed him in the TOP 3% OF PRUDENTIAL AGENTS NATIONWIDE. He has repeatedly earned this high honor on four occasions!
In December of 2006 Keith made a choice to make the Mountain Resort Community of Lake Arrowhead his full-time residence. It was a week before Christmas between snowstorms that he simultaneously relocated and joined the Century 21 High Country Real Estate Office located in Lake Arrowhead Village.
Keith walked through C-21 High Country's doors that day with three new listings in hand. In his first six months at Century 21 High Country, he had already achieved the honorary status of being their TOP PRODUCER, thus earning himself the C-21 CENTURION AWARD for 2007.
During that time, Keith also listed two of the most expensive homes in all of High Country's Residential Listing History. He was also honored that year as C-21 High Country's 'MOST DEDICATED AGENT'.
Unfortunately, C-21 High Country closed their doors on September 11, 2008 due to economic reasons with no advanced notice. Despite the unforeseen closing, and without blinking an eye, that same day Keith took his 23 listings and joined forces with Mountain Country Realty, Inc. in Lake Arrowhead.
Keith continues to forge forward with his diverse clientele in some of the toughest (if not unprecedented) economic conditions that our Country has ever seen. One constant remains ~ Keith continues to serve his clients and produce the results!
If you so desire, to have an unparalleled agent, or have questions and need informative answers, be it from Malibu to Lake Arrowhead, he is the agent to contact.
Always available by cell phone: 310-413-8589 or by email: keith@keithbinkley.com
Like Walt Disney, Keith reaches out to captivate his audience, and continues to 'make the magic happen' with his proven track record with exceptional testimonials both past and present:
Residential Areas Of Expertise: Lake Arrowhead, Lake Arrowhead Woods, Lake Fronts and Docks, Skyforest, Crest Estates, Running Springs, Crestline, Cedar Pines Park, Santa Monica, Malibu, Pacific Palisades, Brentwood, Marina del Rey, Venice, Westwood, Rancho Park, Cheviot Hills, Century City, Beverly Hills and Bel Air, Holmby Hills
30 year Westside Resident, 22 year Lake Arrowhead Resident
Ranked in the Top 3% of Prudential Agents Nationwide
Diligent, trustworthy, excellent negotiator, dedicated, knowledgeable, experienced
Many repeat clients and numerous referrals
Highly respected in the Real Estate Industry
Represents numerous celebrities
Network saturated in the Entertainment and Music Business
Listed and Sold over $500,000,000.00
Top Producer for Mountain Country Realty 2022, 2021, 2020, 2019, 2018, 2017, 2016, 2015
President of Skyforest Mutual Water Company 2022, 2021, 2020, 2019, 2018, 2017, 2015, 2015, 2014, 2013, 2012, 2011, 2010, 2009, 2008 & 2007
Master of Ceremonies for the Installation of the Executive Officers and Board of Directors for Rim Of The World Association of Realtors 2022
California Association of Realtors Realtor Action Fund Silver Bear Recognition 2022, 2021, 2020
President Elect of the Rim Of The World Association of Realtors 2020
California Association of Realtors Region 27 CAR Director 2020
California Association of Realtors Pro Standards Committee 2020
Rim of the World Association of Realtors Budget and Finance Committee 2020

Lake Arrowhead Rim Of The World Nominating Committee 2022, 2021, 2020, 2019, 2018, 2016, 2014, 2013, 2012, 2011 & 2010
Lake Arrowhead Rim Of The World MLS Committee 2020, 2019, 2018, 2017, 2012 & 2011 & 2010 & 2009 & 2008
Lake Arrowhead Rim Of The World Association of Realtors Board Of Directors 2020, 2012, 2011, 2010 & 2009
Lake Arrowhead Rim Of The World Association Website Committee 2012
Lake Arrowhead Rim Of The World Association Affiliates Liaison 2012
Lake Arrowhead Rim Of The World MLS Committee Chairman 2010
Lake Arrowhead Rim Of The World MLS Task Force Committee 2010
Star Performer Award for the Committee Of The Year from the Association President 2010 for being the Rim Of The World MLS Chairman
Professional Standards Committee 2010, 2009 & 2008
Sponsored the 2008 ~ 34th Lake Arrowhead Home Tour at his most celebrated and prestigious $7,000,000 Listing in Cedar Ridge Estates in Lake Arrowhead along with The Lake Arrowhead Communities Chamber of Commerce featuring American Idol Season 6 Contestant Lakisha Jones as Guest Performer
Century 21 High Country's Top Producer Award 2008 & 2007
Century 21 High Country's Centurion Award 2007
Century 21 High Country's Most Dedicated Agent 2007
Honored in 2007 for remaining on the mountain during the Mandatory Mountain Fire Evacuation due to the Grass Valley Firestorm and personally volunteered his time to serve thousands of firefighters breakfast every morning from 4 a.m. to 10:30 a.m. at the Lake Arrowhead Resort Hotel for a two week period until the fires were extinguished
Keith holds the record on two occasions in 2006 & 2005 for leasing the two most expensive Beach Homes ever leased in the history of Malibu. Both of those Beachfront Residences leased at $150,000.00 per month for long term rental occupancy
Prudential California Realty's Chairman's Circle Gold Award 2006, 2005, 2004 & 2002
Prudential California Realty's Presidents Circle Award 2003
Personally honored in 2003 by the San Bernardino County Fire Department for being the 'Ultimate Example' for a 'Demonstration Forest Preserve' on his personal Lake Arrowhead Residence
5 year Board Member of the Prudential John Aaroe Charitable Foundation and was responsible for reviewing requests and disbursing over $1,000,000.00 to various charities from Agent Driven Contributions and was personally honored by John Aaroe in 2002
Prudential John Aaroe & Associates's Leading Edge Award 2000 & 1999
Member of the Jimmy Carter Habitat for Humanity Work Project Los Angeles ~ Celebrated for his expertise and knowledge of construction and his self-less hands on help dedicating over 200 hours of his tireless energy and time on the Watts Community Work Project. Personally honored in 1995 by former President of the United States, Jimmy Carter and wife Rosalyn, along with Jon Douglas of Jon Douglas Company, and Los Angeles Mayor Richard Riordan
Appointed by Jon Douglas to Super Star Panel as an Inspirational Guest Speaker on motivating the Ways Of The Young and Restless for the Jon Douglas Company Sunset Strip Office 1995
Honored by Bernice Ross of Jon Douglas Company on Super Star Panel Corporate Event Jon Douglas Company 1995
Chair Member of the Westside Networking Group 2007, 2006, 2005, 2004
REALTOR Designation
Member of CALIFORNIA ASSOCIATION OF REALTORS
Member of the NATIONAL ASSOCIATION OF REALTORS
Member of Beverly Hills Association Of Realtors ~ CLAW MLS ~ 1992 to 2009
Member of Rim Association Of Realtors ~ RIM AOR MLS ~ 2007 to present day
Member of East Valley Association Of Realtors ~ CR MLS ~ 2007 to present day